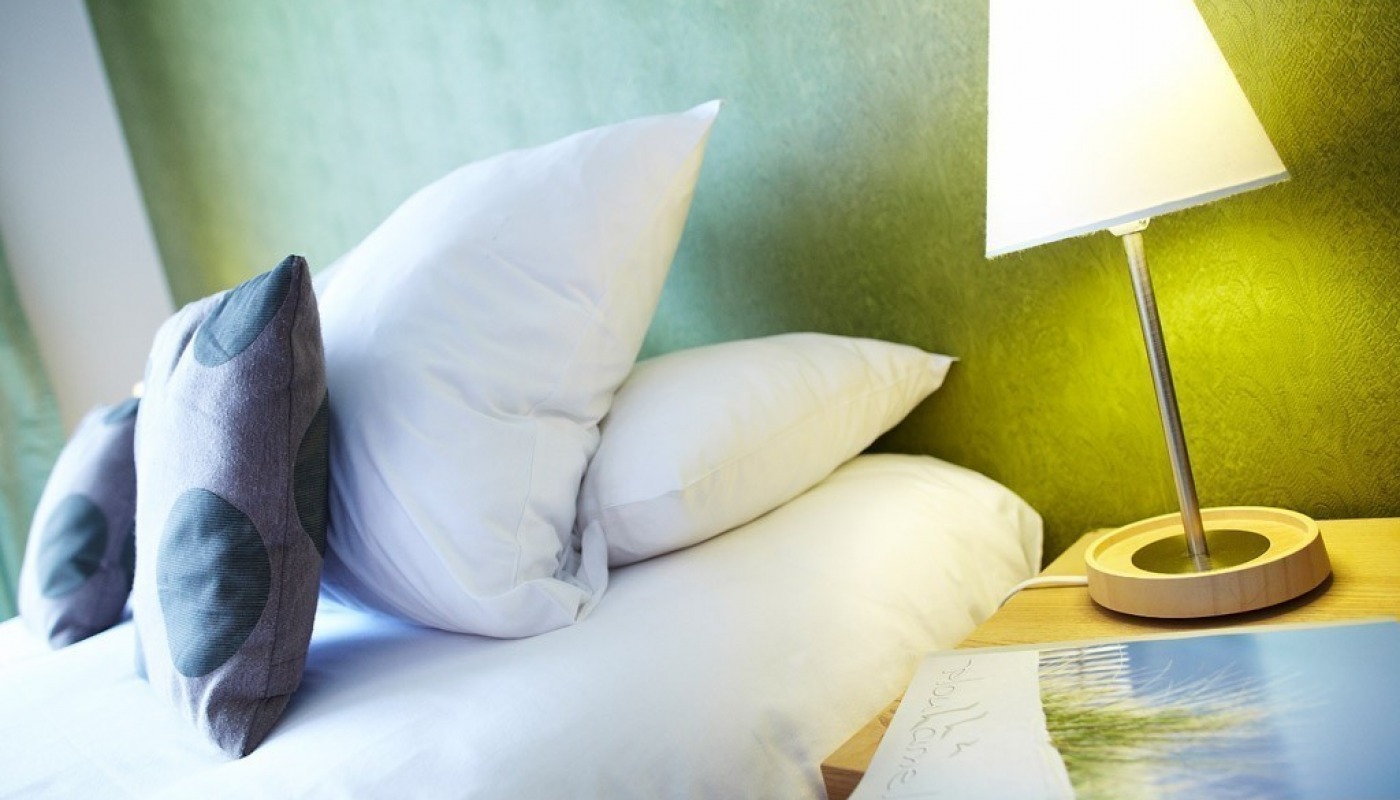 Our rates
Winter - Spring 2018
From January 1st to July 6th, 2018 (Except Holidays)*
Summer 2018
From July 7th to September 1st, 2018 & Holidays *
Fall 2018
From September 2nd to December 31st 2018
(Except Holidays)*
Winter - Spring 2019
From January 1st to July 6th, 2019 (Except Holidays)*
Classic room
89 €
119 €
89 €
89 €
Classic Triple room
119 €
149 €
119 €
119 €
Superior Lodge Bedroom
119 €
145 €
119 €
119 €
Mini suite
145 €
179 €
145 €
145 €
Mini suite Triple room
175 €
209 €
175 €
175€
Baby under 2 years old
15 €
15 €
15 €
15 €
Rates are based per accommodation & per night for 1 or 2 pax
Local tax is 1.00 € per person/night
Service & 10% VAT are included.
Children's under 2 years old - Cot available on request (due to availability).
Pets - 9.00 € per night.
Buffet Breakfast 13.00 € / pers
Children's breakfast (under 12 years old) 7.00 €
Access to Aqua center "EOS" is 15.00 € / day / pers (due to availability) & Only to Hotel guest.
Gluten free goods available for breakfast - Thanks to add a note when booking.
Book at the hotel & save !!! 5% DISCOUNT for direct reservation at the hotel on public rates.
BEST AVAILABLE RATE AVAILABLE ON INTERNET !!!
Online Travel agencies & tour operators will always be more expensive. Book directly on our secured reservation web site.
Check our reservation websites for others SPECIALS & DISCOUNT available !!!!
Classic rooms
More "Classic" rooms - 140 cm beds - no Twin rooms available - no terrace or balcony.
Superior Lodge Bedroom
All our rooms are differents with terrace or balcony - 1 Queen size bed (160 cm) or twin beds, bathrobe, TV LCD and DVD player. All our bathrooms have natural day lights.
Upon availability - 1 disable room
Mini suite
It is a larger bedroom with a sofa area. Queen size bed (160cm). All Mini suites are induividually decorated. Bathrobe, Large TV LCD and DVD reader. Mini Fridge in room. Bathrooms with sun light
Conditions
Check in - after 14:00 & before 22:00
Early check-in (before 14:00) or Late check-out (until 16:00) = 20 € extra - after hotel confirmation only
Childrens under 2 years old - cot available on request at booking.
Pets welcome - 9.00€ per nights.
Payment: Visa - Mastercard - American Express - Cash
Cancellation policy may vary upon offers & period
Default Cancellation policy: Deposit is refundable on a 5 days notice, Sunday to Thursday nights & 7 days notice for Friday & Saturday nights, on "SUMMER" period and all french holidays*, a 14 days notice is required.
Deposit is 50% of the stay (100% for a 1 night stay) - Winter (from October 1st to March 29th) 1 night deposit only
All our specials are only available for a direct payment at the hotel, and are not available for vouchers, gift cards...
On "SUMMER" period, and all french holidays gift cards and checks are not accepted.