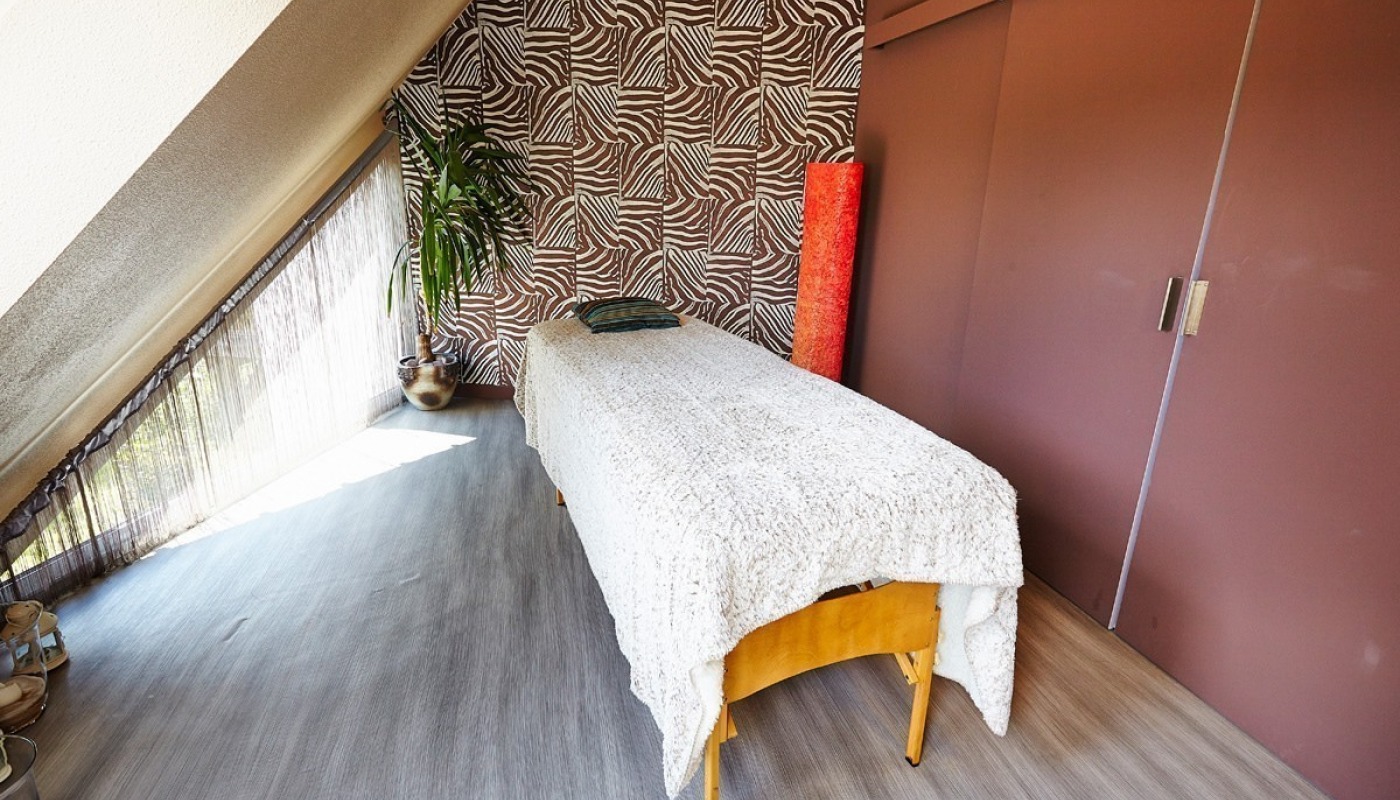 Body and skin care
Body Cares available at the Lodge
The Sauna is open 24h.
The outside heated pool is open in season.
Body Care & Relax
Massage are done in a private massage room. Reserve in advance...
Contact us to check availability & book your massage.
Laurence BELLEGO
Au p'tit Soin - 06 47 77 80 42
Balinese Massage - 1h15 - 70 €
Tonic massage, bringing deep relaxation and wellness. This massage helps to balance the energy centers and improve the integration of your internal systems.
Prenatal massage - 1h00 - 65 €
Wrapping massage with hot oil, light touches to enhance body harmony with respect of Pregnant woman sensibility. An easy way to relax and spend a good privileged moment.
Lomi lomi from Hawaï - 1h00 - 65 €
Massage done with forearms & hot oil which will bring you to a wondeful moment of pleasure & wellness. The table is covered with a plastic film in order to slip the forearms under your body for a encompassing massage. The rythm is slow and bring you to a deep relaxation moment.
Kobido - 1h00 - 65 €
Tonic neck& face massage which will brighten your skin, stimulate your muscles & takes you to heaven. This massage is extremely relaxing.
Deep Tissue massage - 1h00 - 65 €
This is a deep maasage. The goal is to work on specific strained area. This is a custom session, as we spot at beginning the muscles to target.
Back massage - 30 min - 35 €
Wrapping massage with hot oil. Mix of different body care skills. Remove tension and provides relaxation.
Women & Men waxing
Yann JONAS
Relaxation & Yoga teacher - 06 64 55 50 96
Californian Massage: 1h30 - 85 €
Hot oil massage - A touch that feel good - Rediscover the pleasure of being in your own body and give up with a relaxing and detoxifying wrap.
Relaxing hot oil Massage: 1h00 - 75 €
Wrapping massage with hot oil. Mix of different body care skills.
Individual Yoga Courses: 1h30 - 85 €
A personalized session to control your breath, strengthen your muscles, your flexibility, your vital energy, manage your stress and emotions.
10 € for extra person - Max 3
Meditation: 1h15 - 75 €
"Meditation" initiation and understanding. Practice takes place outdoors (weather permitting). Discover some keys to get a lightest life...
10 € for extra person - Max 3
Reservation Compulsory - All body cares must be paid directly to therapists in cash.
(If you wish to pay the cares on your hotel bill, add 20% for VAT on theses net rates)
Couple Massage available - 1h00 - € 150.00 (subject to availability of therapists)
Sorry ... No erotic massage!